Holidays are all about family, about that special time together – celebrating the year full of blessings and trials, the hugs and the kisses that make our bonds so strong.
June DeLugas Interiors wants to feel the warmth of our holidays travels this year.  Picture an escape to the mountains, to a lodge of dreams, beautifully decorated by June DeLugas Interiors.  This lodge  has  5 bedrooms with a roaring river providing nature's comforting music.  The lodge where a bear decided to visit last year and hopefully, will not visit again.    A place of dreams, of sitting on the porch up high,  looking at the snow capp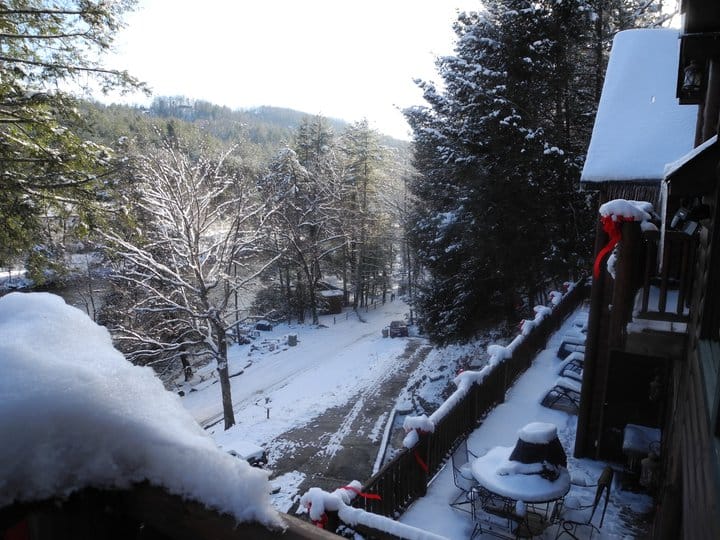 ed mountains,  drinking hot cocoa in PJ's and warm slippers with a plaid blanket all bundled up.  A place you can cook, watch TV, walk and visit all the antique stores in the valley while the rest of your group tags along.   This is the place where June DeLugas Interiors looks for that perfect piece, even on vacation, for clients.   
So Happy Holidays from our home to yours, a holiday filled with warm wishes, family fun, and your own holiday memories!