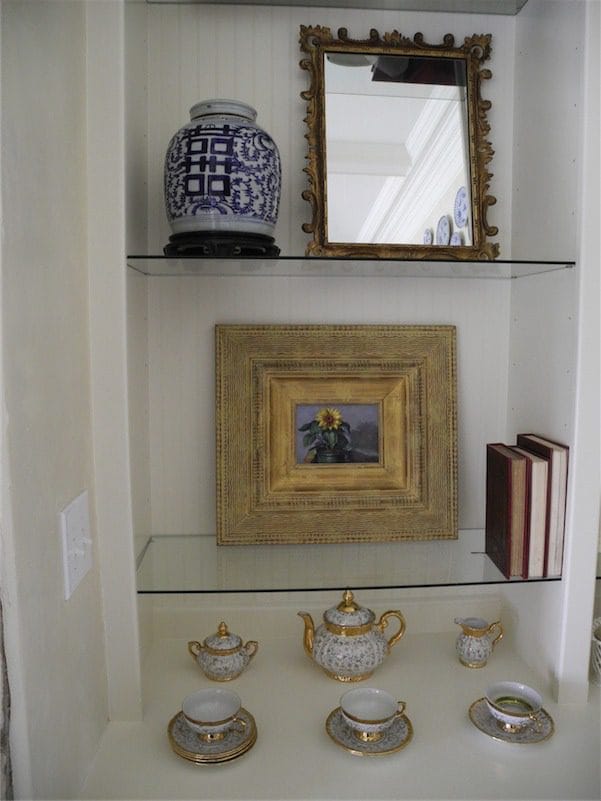 My topic this week is a continuation of purchasing antiques.  Keep an eye out  for nicely framed watercolors, which need not be expensive and look pleasing when grouped together on a wall.  A large portrait will give your home a sense of ancestry, while shelves of beautiful leather-bound books will add warmth and interest .  Displays of items, such as an eclectic mix of pottery, pretty floral china and gorgeous decanters are always effective and look lovely displayed on a dresser or in a bookcase.  Beautiful antique depression glass or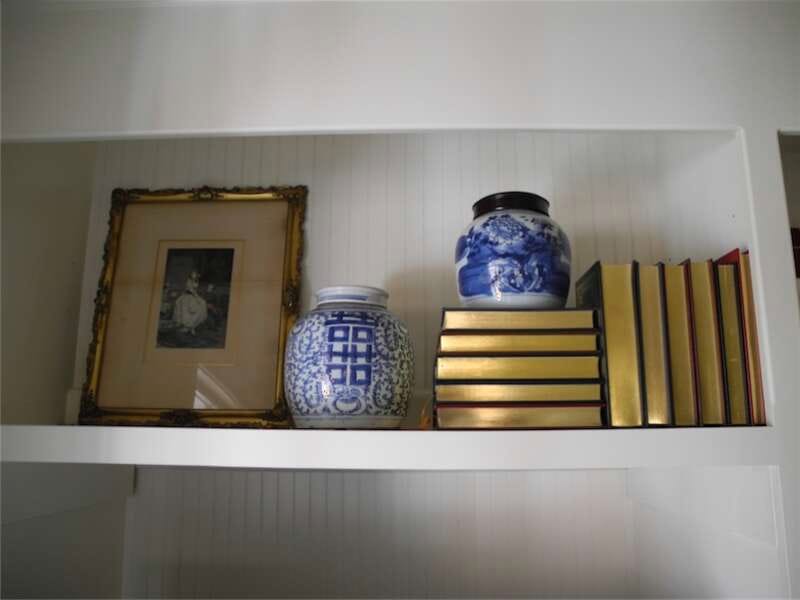 diamond cut containers can make seasonal flowers look exquisite.  There is no reason to overdo any of it.  It is all in the placement of the pieces around your home.  And finally if you have travelled this journey of ideas with me through my weekly facebook/blog series, I hope it has brought you and your home as much joy as I have gained from passing on my experience.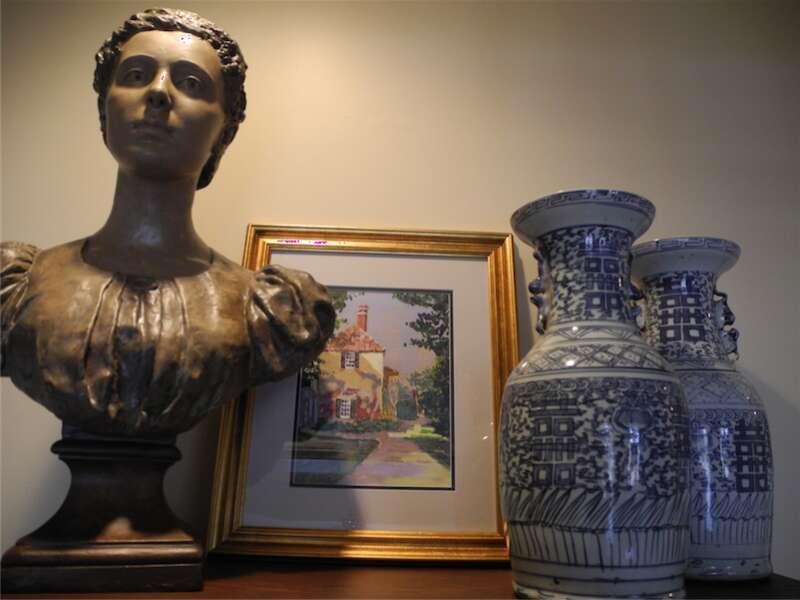 Look for my home that will be featured in the Winston-Monthly magazine for the January issue.    Remember it is an eclectic mix of  collected antiques of many years.  There are some inherited pieces as well that are important to me.    Some were not my taste, but memory is more important to me.    There are pieces from  France, England, Italy and America.