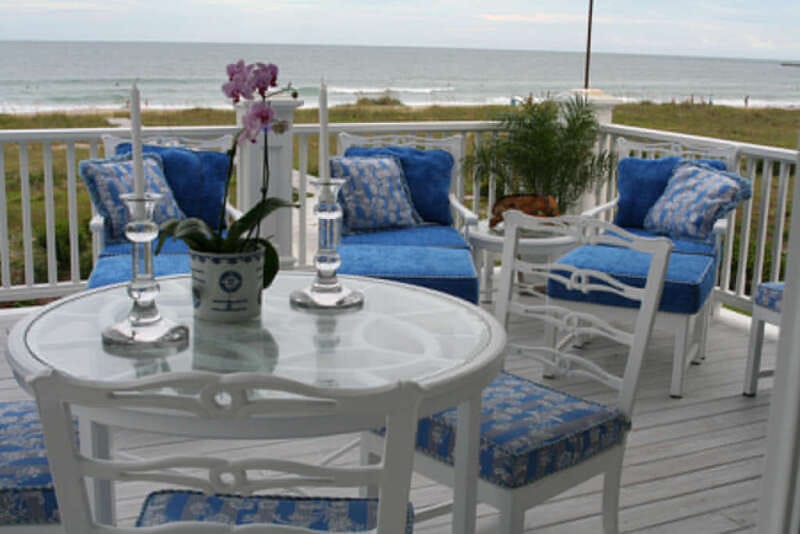 As I looked out my window this morning and saw the snow I couldn't help but think of how the unpredictable fluctuations in temperature play havoc not only on our gardens, but our outdoor furnishings as well. While we can't change Mother Nature, it is possible to change our exterior spaces in preparation for warm weather and outdoor entertaining.
Whether spending time at your permanent home or vacation home at the lake or beach; my advice is the same. Think durable, not delicate. There are hundreds of fabrics that are outdoor-grade, mildew and fade resistant, available for covering your cushions. At our design center, we carry a beautiful collection of furniture by Joe Ruggerio featuring his selections of sunbrella fabric designed with wet bathing suits and stress free entertaining in mind.
With more indoor outdoor traffic, consider protecting wood floors with durable, easy-clean floor coverings in exterior rooms and entry spaces. Polypropylene rugs offer durability and can help define entertaining spaces. Both indoors and out, create intimate nooks for friends to relax.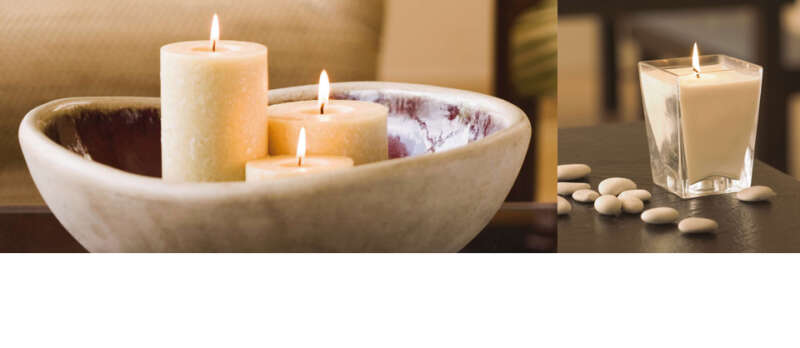 Dress up gatherings with outdoor fabric curtains and a rustic candle chandelier. Accent other entertaining areas with additional candles. Placing unscented candles near your food and drink areas will encourage your guests to mingle freely.
Finally, make sure you have enough small end tables and consoles for setting up food and drink stations. Stash plenty of melamine plates, glasses, utensils and napkins for last minute soirees and drink a toast to spring.