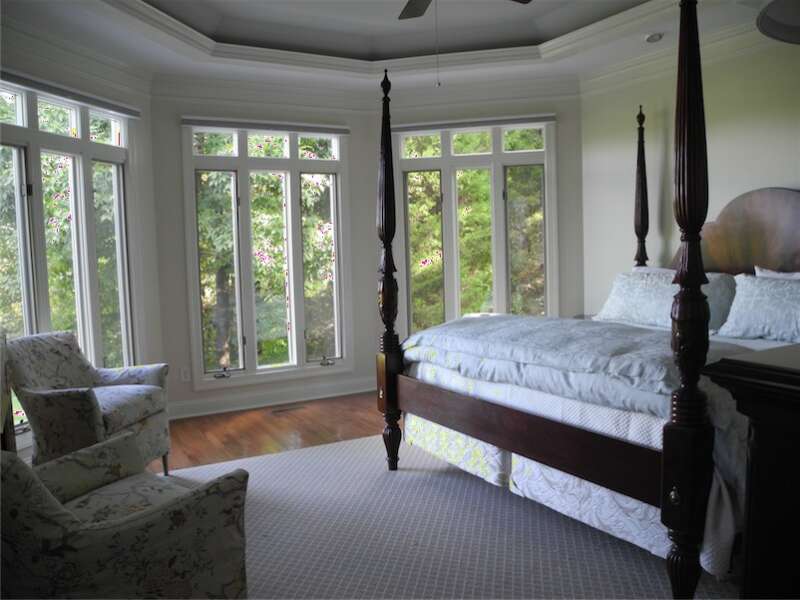 What rooms are you going to be using and what would you change if you could? For me, I am having a Christmas Party for the Professional Women's Counsel with the Home Builder's of Winston-Salem. I have been thinking that I have not finished my house from moving six years ago. There is a guest room, buddy bath and office that have never been addressed. My thoughts are that I only have two months to plan and implement the changes. Even my Christmas Tree is a concern because the lights gave us trouble last year. There is much to accomplish before my Christmas Party.
The first item on my list is to call the painter to get on his calendar, the second item on my list is to choose the bedding and get it ordered because there is a bed and a rug to work from. I also have a wall color in mind already. I have gone back to it many times to view the sample to see if I still like it. My next step will be to paint a sample on a 3 x 3 board to check out the Light Reflective Value. The third step is to measure my windows because I want to add shutters to these rooms. Hanging simple panels along the edges of the window will soften the vertical and horizontal lines of the shutters.
I always leave a treat for my guests….chocolate under the pillows.
Call a professional to help you achieve your dream for your holiday guests.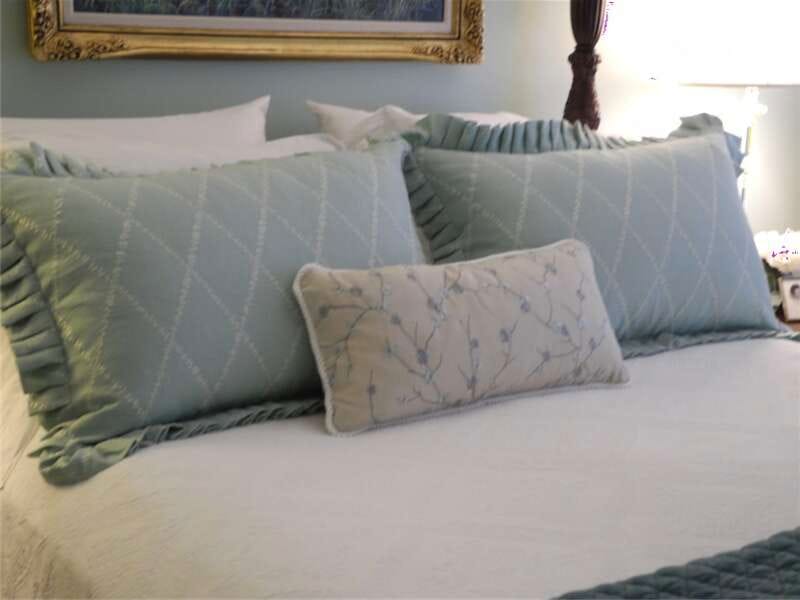 <